Entertainment
10 Costars And Film Professionals Talk About Why Tom Hanks Is Awesome

五月 16, 2017
16.8k views
10 items
It won't surprise you to hear that Tom Hanks is considered one of the nicest guys in Hollywood. There are countless times Tom Hanks was a total pro, and his resume reads like a laundry list of awards and accolades. From Golden Globes to Oscars and even the Presidential Medal of Freedom, Hanks is an awards show mainstay, thanks to his impressive body of work. But that doesn't mean he's stuffy. Far from it - stories about Tom Hanks reveal just how great he is.
Fans love Hanks for his willingness to crack jokes on Saturday Night Live or crash a bride and groom's photo shoot. But what do his co-stars think of him? Surely he can't be that fabulous? True, some celebrities dare to hate him, but most costars tell tales about Tom Hanks arriving on set with a warm grin and a tireless work ethic. It's enough to make even the most hardened cynic daydream about making it big in the movies.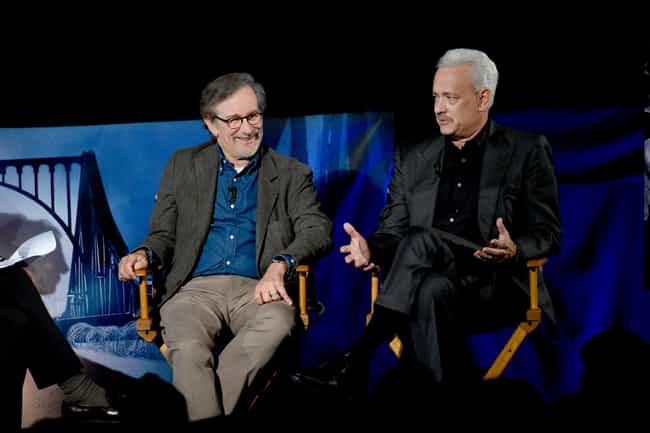 When Steven Spielberg chooses someone to star in his movies, you know they've got talent. But when he praises someone, you know they're pretty freaking cool.
Spielberg and Hanks worked together on 2015's Bridge of Spies. Of Hanks, Spielberg told Time, "I was able to snag one of the greatest living actors to represent the virtues and the principles that this character showed all of us in real life."
The pair has worked together many times over the years. Hanks appeared in Spielberg-directed projects including Saving Private Ryan and Catch Me If You Can, and the two have been friends for a long time.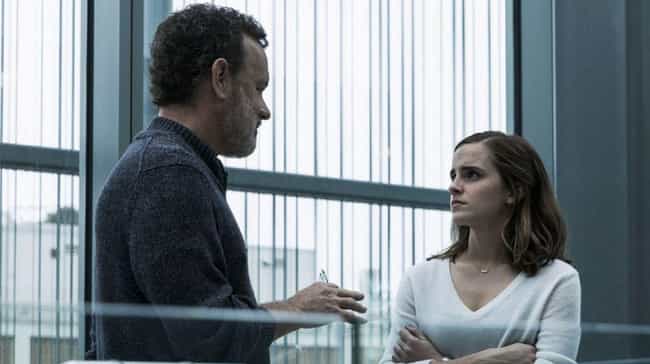 Emma Watson spoke to E! News about filming the 2017 movie The Circle with Hanks. She was concerned that he wouldn't live up to his glowing reputation:
"There's no way he's going to be as nice as everyone says he is and whatever else. And then he was! He's so generous and funny and easy-going and he's all the things you would want him to be. So I'm very happy to be able to report that to you sincerely because it would have broken my heart, I think, if Tom wasn't Tom."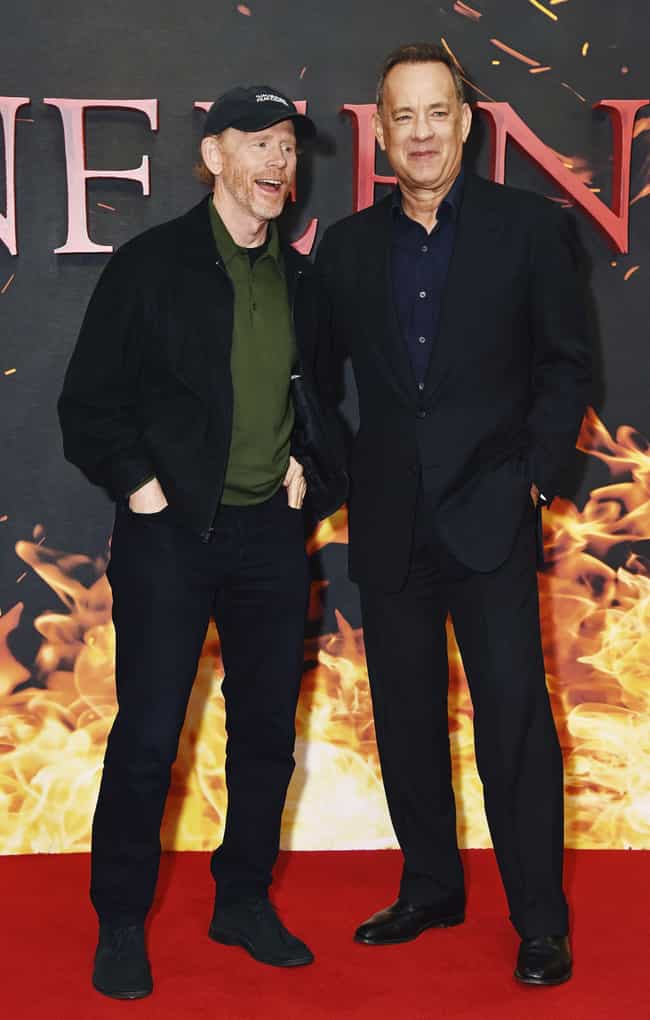 As a director, Ron Howard has worked with Hanks on multiple occasions. Howard told the The Sun, "I'd be lying if I said I'm not always looking for something we could do together cos [sic] I always feel it's time well spent on every level... He's always been grounded, centered, funny, smart and talented, but also someone who has a reasonable sense of the world and his place in it."
Howard praised Hanks's work ethic as well, saying, "He's still entirely dedicated, fully prepared, and in fact he may work harder [than when he was younger]."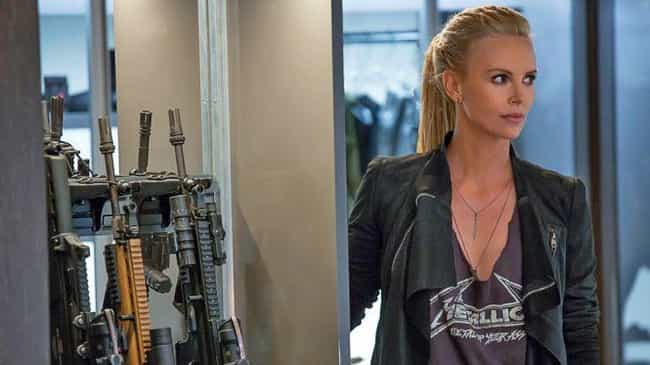 Charlize Theron admitted to W Magazine that she had a crush on Hanks while growing up in South Africa: "I loved him without knowing his name. He was that guy with the dog shaking its drool all over the place in Turner & Hooch. I loved Tom Hanks as 'the guy.'"
Theron has yet to work with her crush, but who knows what the future holds.