Graveyard Shift
Feel-Good Horror Movies To Watch During Difficult Times

三月 26, 2020
406 votes
75 voters
3.2k views
15 items
List Rules Vote up the films that give you wicked grins.
You know those movies that you can put on and not worry about whether or not you're going to feel an existential emptiness when they're over? Those are the kind of films that a person needs during a difficult time. But what if you're a horror fan? Are there feel-good horror movies? Absolutely. Whether you prefer to get lost in a zombie apocalypse or a Satanic panic, there are plenty of heartwarming horror movies to get you through the day.
It's not that horror movies with happy endings are rare - it's that it's hard to find good ones, or movies whose endings don't feel forced. In many cases, feel-good horror movies don't have to tie everything up in a neat bow, they just have to be fun. One of the best things about horror movies is that they can take you out of the real world for a couple of hours so you don't have to think about the worst horror of all: real life.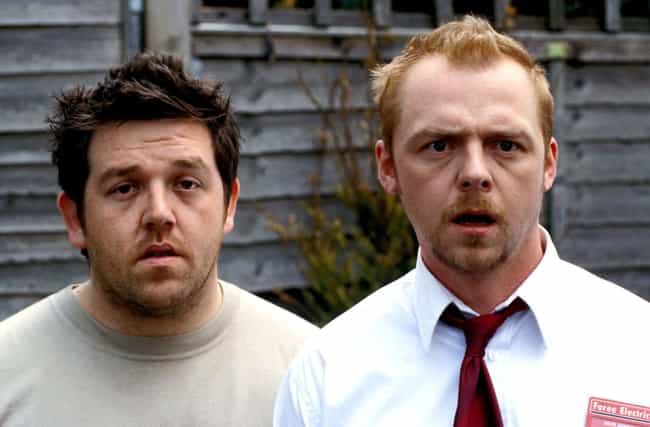 There are feel-good horror movies and then there's Shaun of the Dead. This zom-rom-com rewards the nerds in the audience for their knowledge of the Romero movies that it's pulling from while making sure everyone is having fun.
From the manically choreographed fight scenes to the breakout comedic performance by Nick Frost, this is a movie that everyone likes - even people in the middle of a global pandemic.
One of the best things about Shaun of the Dead is its rewatchability. You can actually find new details after multiple viewings, which is perfect when you can't leave your house.
Actors: Martin Freeman, Simon Pegg, Bill Nighy, David Walliams, Dylan Moran, + more
Released: 2004
Directed by: Edgar Wright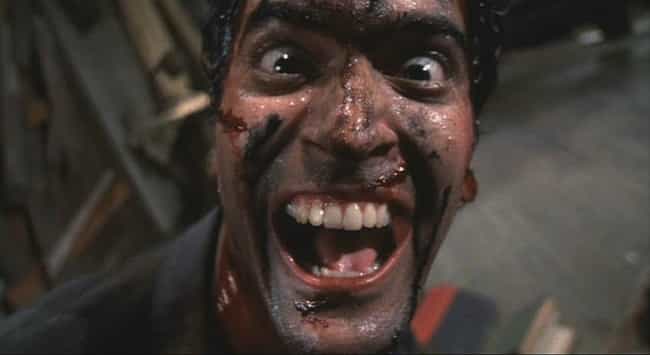 No matter what you're experiencing, Evil Dead II is always a great choice to put on. Sam Raimi and Bruce Campbell lean into their slapstick mentality in this movie, which makes for a maddening experience in the best way possible.
The gore is plentiful in this film, but it's so cartoonish that it's not worrisome - unless you're the kind of person who likes to think about who has to clean up once the cameras stop rolling.
Actors: Bruce Campbell, Kassie DePaiva, Ted Raimi, Sarah Uriarte Berry, Dan Hicks, + more
Released: 1987
Directed by: Sam Raimi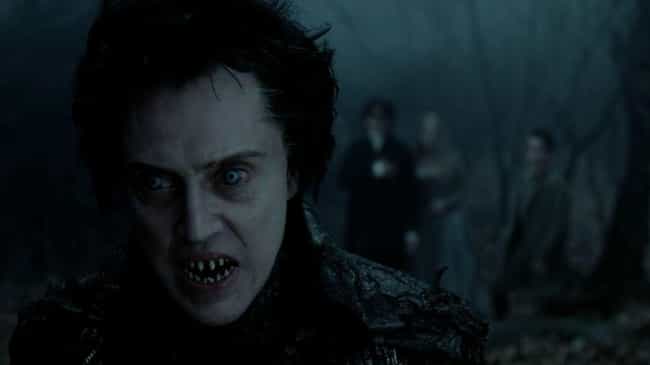 Tim Burton's gothic horror retelling of the Headless Horseman story is in the middle of his strange trip of a filmography. Sleepy Hollow is a throwback to the Hammer Horror films that Burton spent his childhood watching and it shows.
The action takes place against a gray sky, there's a ghastly mystery afoot, and at least three witches. Burton effortlessly blends the Sherlock Holmes-style mystery at the center of this film with the head-chopping demon horror that punctuates the film when you least expect it to create a seriously fun movie.
As dark as things get in this movie (literally, everything is gray), it all works out. If you're doing a Tim Burton day, you've got to put this movie right in the middle.
Actors: Johnny Depp, Christina Ricci, Christopher Walken, Christopher Lee, Jeffrey Jones, + more
Released: 1999
Directed by: Tim Burton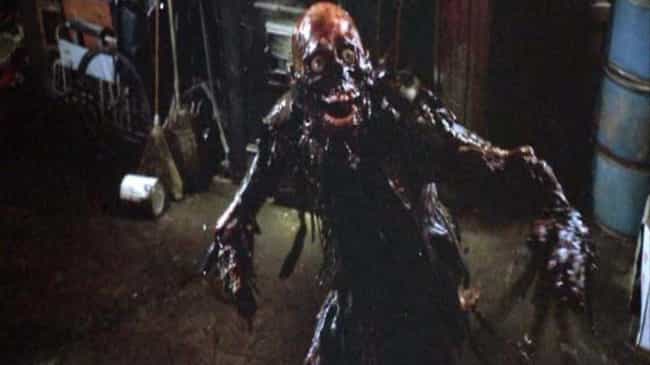 Do you want to party? It's party time. The Return of the Living Dead is the most '80s zombie movie that has ever existed. It's over the top, it's filled with great music, and it makes its own rules.
If you're a fan of the nasty ancillary characters of movies like Friday the 13th: A New Beginning or even The Ranger, then you'll love seeing the punks in this movie get zombified.
No spoilers, but this movie doesn't end well for our heroes, so maybe follow this up with something light like Evil Dead II.
Actors: Clu Gulager, James Karen, Linnea Quigley, Don Calfa, Miguel A. Nú?ez, + more
Released: 1985
Directed by: Dan O'Bannon