Watchworthy
13 Movies That Remind You The Outside Sucks Anyway

三月 25, 2020
1.1k votes
252 voters
7.6k views
13 items
List Rules Vote up the movies whose characters really should have just stayed at home.
Due to the coronavirus, many people are spending March 2020 - and possibly beyond - indoors. While there are plenty of obvious drawbacks to the situation, ranging from economic losses to the fact that there's an actual pandemic happening, social distancing isn't all bad. Actually, staying inside seems pretty good when you think about all the crazy things that could happen out there. Rather than go out and actually risk your neck, it seems like a much better idea to kick back, relax, and check out some of the best survival dramas that the world of cinema has to offer. If nothing else, they'll make you feel a whole lot better about being stuck indoors.
Which movies do the best job of showing the perils of the outside world? There's plenty to choose from. One great example is Into the Wild, a film that tells the true story of a young man named Chris McCandless who tried to survive in the wilderness and failed tragically. Looking for something in the horror genre? Try The Blair Witch Project, a found-footage classic about three kids who try to uncover a mystery in the woods and end up regretting it.
No matter which movie you choose, what matters is that you're watching it indoors.
Data-driven recommendations based on voting from over 40 million monthly visits to Ranker.
Try the free app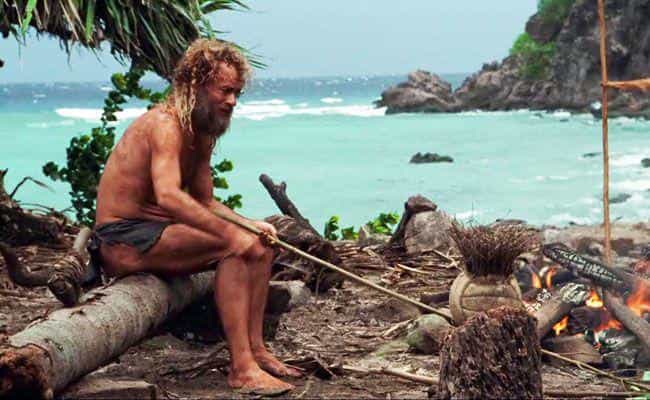 In the 2000 film Cast Away, Tom Hanks plays Chuck Noland, a systems analyst for FedEx who ends up stranded on a desert island after his plane crashes. At first, Noland tries to call for help, but he quickly realizes that won't work. Using a combination of resources on the island and items from the scattered FedEx boxes from the crash, he manages to cobble together an existence of sorts - he even creates a friend for himself out of a volleyball. Eventually, he's able to build a raft that gets him off the island and onto the deck of a cargo ship.
Noland manages to survive, but it's only due to a combination of dumb luck and major survival skills. Much better never to have been on that plane in the first place.
Should have stayed inside?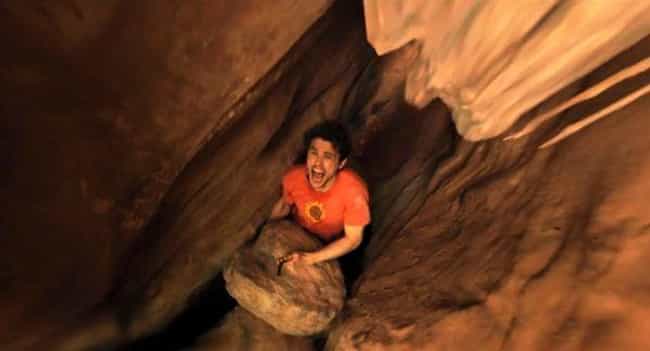 Danny Boyle's 127 Hours is a 2010 survival drama that's based on a memoir by canyoneer Aron Ralston called Between a Rock and a Hard Place. While hiking in Utah's Canyonlands National Park, he falls in a slot canyon and ends up knocking over a boulder that lands on his right hand and leaves him trapped. Though he calls for help, none is forthcoming. With no water left, he's forced to drink his own urine, but things get worse from there. To free himself, he has no choice but to break his own arm and then amputate it. From there, he is able to rappel down 65 feet of rock in order to find people who can help him get to a hospital.
Despite the ordeal, the real-life Ralston still climbs, with the caveat that he'll always let his loved ones know where he plans to be in case of emergency. However, it wouldn't be surprising if this movie discouraged others from making the same sorts of trips.
Should have stayed inside?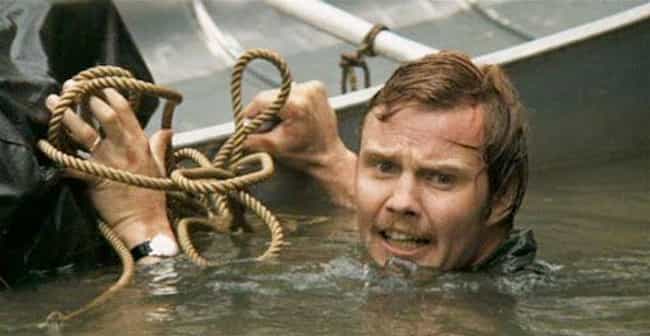 What begins as a fun excursion to check out a historic river quickly turns into a struggle for survival in this 1972 classic. Four businessmen, Bobby, Ed, Lewis, and Drew, travel to the fictional Cahulawassee River valley in order to experience it before it's turned into a dam site.
However, the locals don't take kindly to the big-city boys' intrusion. Bobby and Ed are sexually assaulted by a local man, and Lewis ends up taking the man's life in retaliation. Now they have to hide a body and figure out how to escape with their lives. After some broken bones, further confrontations, and even a death, three of the four men make it home - but the movie ends with the implication that the locals still have it out for them. They end the movie wishing they'd never left home.
Should have stayed inside?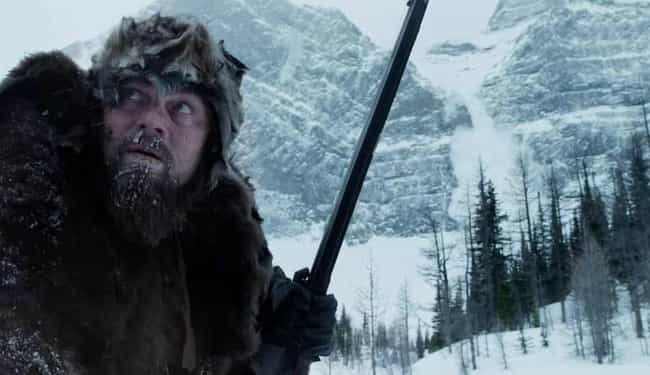 Even legendary frontiersmen can have terrible outdoor experiences. Alejandro González Iñárritu's 2015 film The Revenant takes place in 1823 and follows Hugh Glass (Leonardo DiCaprio), who is attacked by a bear and then abandoned by his hunting crew. Determined to survive but also fueled by a strong desire for revenge, he seeks John Fitzgerald (Tom Hardy), the man who repeatedly tried to get the rest of the group to abandon him, then actually made an attempt on his life. In the meantime, though, he has to escape Native American hunters who may not take kindly to his presence.
The Revenant is based on a true story. While a story like this would probably go down differently in 2020, there are still bears out there.
Should have stayed inside?